Home – Virginia
Top-Rated Virginia Cold Storage
---
When you need cold storage for your business, trust Sigma Logistics for warehousing, packaging, shipping, and more! Our Virginia cold storage services include a team of qualified individuals and drivers who will handle your products with care. We are the best cold storage company in Virginia, and we are ready to take on all of your warehousing needs.
---
What is cold storage?
Cold storage is a way to preserve perishable items or temperature-sensitive products. Businesses will use cold storage warehouses as a safe place to store these types of items. Cold storage doesn't serve as just one giant refrigerator, however. A cold storage warehouse will also be able to process, package, and ship these items using refrigerated transportation methods. In these temperature-controlled environments, any cold storage items won't be at risk of spoiling or getting ruined while in transit.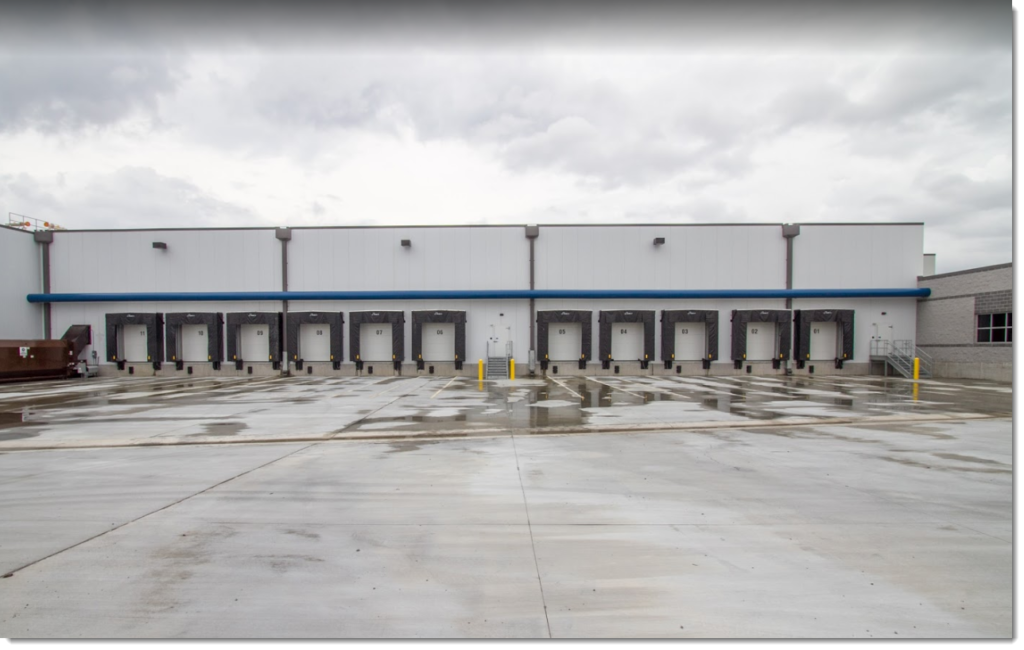 How our cold storage works:

First, Sigma Logistics will consult with you about a Virginia cold storage space that fits your needs. Then, you will direct us in how you want your goods to be stored. You set the temperature, organize the space, and direct us in your preferred packaging and shipping processes. We'll follow your lead and use your instructions as a guide when we handle your materials. We'll keep your goods preserved and our drivers will deliver your orders to your clients and facilities in a timely manner.
Cold Storage Warehouse Based in Virginia
Sigma Logistics is here for all of your Virginia cold storage warehouse needs. Our dedicated team of drivers and management can handle your cold storage items year round. We can help your business stay well-stocked on supplies and perform timely deliveries to your customers. We'll keep track of orders and make sure you stay up to date on your cold storage space, your deliveries, and your stock.
Sigma Logistics has the team and equipment needed to grow with your business. As your needs change, so will our cold storage plan for you. When your cold storage space becomes too small to accommodate your regular shipments, Sigma Logistics will upgrade you to a larger warehouse and a bigger team. Our flexible programs mean that you never have to worry about your business becoming overwhelmed with growing pains. Our cold storage warehouse based in Virginia is perfect for businesses of all sizes.

Frequently Asked Questions about Virginia Cold Storage
Is cold storage profitable for my business?
Of course! If you are just starting out and don't need an entire warehouse for your cold storage, you can easily obtain a refrigerated area for your cold storage items. However, you will still need to hire or outsource a fleet of trucks to safely transport these items. Plus, as your company grows, you will eventually need to use the services of a cold storage warehouse so that you can contain your growing merchandise in a safe place.
It is cost-effective to hire on a Virginia cold storage service, even if your business is still relatively small. At Sigma Logistics, we can help your company grow with our cold storage services. Our truck fleet can transport your items in a timely manner, and our team can help you package, ship, and track your orders. Instead of sourcing out these services to multiple places, everything is concentrated in one company, which saves you time and money. Sigma Logistics can act as an extension of your team and help your business grow while performing timely deliveries and keeping your cold storage items safe.
Are there disadvantages to cold storage?
There are a few hiccups in the cold storage industry, but luckily, Sigma Logistics is working to resolve these issues. Accommodating various shelf lives and temperature ranges, plus complying with food and safety regulations, are all problems that many businesses face when looking for a Virginia cold storage service. Sigma Logistics works closely with our clients to ensure that our cold storage checks all the right boxes and more. When you work with us, you can rest easy knowing that your items are in the right hands.
How cold are your warehouse freezers?
Sigma Logistics can adjust our Virginia warehouse freezers based on what products you need to store. We can comply with your state regulations regarding the temperature of your cold storage warehouse. Our refrigerated spaces can be set up to 40°F, and our freezers can be set down to 0°F. Get in touch with a member of our team today to learn more about our flexible cold storage.
What materials are OK for cold storage?
Despite what you might think, cold storage warehouses are used for more than just food. There are plenty of temperature-sensitive items that are best preserved in a cold storage warehouse. Products that are typically suited for cold storage include:
| | | | |
| --- | --- | --- | --- |
| Candles | Camera Film | Artwork | Plants |
| Lipstick | Cologne | Medicine | Seeds |
How do you calculate the cost of cold storage?
There are many factors that go into calculating the cost of cold storage. The size of your warehouse, the amount of products you regularly store, any security measures you want implemented into your space, and many more factors will all affect the final cost of your cold storage. Sigma Logistics will consult with you about all of these things when we meet with you to find a cold storage program that fits your needs and budget. We are always upfront about our prices, so you don't have to worry about any surprise costs when you get your first invoice. Sigma Logistics is here to answer all of your questions about the cost of your Virginia cold storage. Contact us today to get started!
Different Types of Virginia Cold Storage
To better suit the unique needs of our clients, Sigma Logistics has developed a variety of cold storage options. Whether you need a small unit or an entire warehouse, we can accommodate your Virginia cold storage for your business. Get in touch with a member of our team to learn more about our cold storage options. 678-729-9949
Virginia Refrigerated Containers
This cold storage option is ideal for startups and small businesses. Virginia refrigerated containers can effectively store temperature-sensitive items in small quantities. This is cost-effective for businesses who require cold storage, but don't have a need for a lot of stock. At Sigma Logistics, our Virginia refrigerated containers have mobile capabilities. This gives you an added layer of flexibility and convenience when handling and/or moving your company's cold storage.
Blast Freezers and Chillers for Virginia
This is a wonderful cold storage option for time-sensitive items on the go. Typically used by large restaurants and catering establishments, blast freezers and chillers for Virginia can quickly chill and store food. This is great for large party platters and other such items, as the food won't spoil before it reaches the customer. Blast freezers are also an effective way of keeping orders fresh until they are ready to be picked up. Whether you need a blast freezer or chiller for your Virginia business, Sigma Logistics offers affordable, compact options to better suit your industry.
Virginia Cold Rooms
These are a step above refrigerated containers, blast freezers, and chillers. Virginia cold rooms offer a larger space for dry and refrigerated storage. This is a great option for startups or small businesses that are seeing continuous growth at a small rate. Cold Rooms offer a spacious area that is temperature-controlled where you can safely contain your cold storage products.
Cold Storage for Virginia Medical Facilities
For medical facilities, Sigma Logistics offers pharmaceutical grade cold storage options. These units feature unique properties that allow them to contain safe conditions for biopharmaceuticals, blood, vaccines, and other important medical items. Sigma Logistics has state of the art cold storage equipment for Virginia medical facilities. These units will keep your vital materials well-preserved and ready for use.
Virginia Plant-Attached Cold Storage
This cold storage option is perfect for businesses who want to keep their operations on-site. Virginia plant-attached cold storage is a facility that can be connected to your place of operation. After your products are manufactured, you can transport them to your plant-attached cold storage facility using conveyor equipment that our team can install along with your cold storage unit.
Custom Cold Storage Warehouses in Virginia
For businesses looking to avoid the costs and maintenance of an on-site cold storage facility, Sigma Logistics offers custom cold storage warehouse options for Virginia. Our Third Party Logistics (3PL) Management options give you access to a team of highly trained and certified individuals who will oversee your cold storage operations at a secondary designated location. We will handle the packaging, shipping, inventory, etc. of your cold storage items when you sign on with one of our custom plans.
3PL Cold Storage Management
As an added bonus for our customers, Sigma Logistics is broadening its reach with a 100,000 sq.ft. cold storage warehouse that will be available in July of 2021. For large and growing businesses, this is a great solution for cold storage and 3PL Management. This warehouse space is equivalent to 10,000 pallet positions, and it comes with a team of dedicated cold storage technicians plus a fleet of trucks who will handle your infrastructure with the same level of commitment and care are your own employees.
Virginia Quality Cold Storage and 3PL
Sigma Logistics is here to act as an extension of your business with our cold storage and 3PL Management solutions for Virginia. We'll handle the logistics that come with cold storage and product distribution, effectively saving you time and money. We'll grow as your business does, and will adjust your custom cold storage plan to avoid any growing pains. Our team will consult with you throughout the course of your contract, and will offer insights into cold storage solutions that will suit your budget and business needs.
Virginia Cold Storage Delivery
As part of our cold storage service plans, Sigma Logistics includes our Dedicated Fleet Services (DFS) for all of your cold storage transport needs. Our quality drivers are readily available to transport your cold storage to your customers and/or facilities. We provide DFS to all of Virginia:
Abingdon,Accomac,Achilles,Afton,Alberta,Aldie,Alexandria,Altavista,Alton,Amelia Court House,Amherst,Amissville,Ammon,Amonate,Andover,Annandale,Appalachia,Appomattox,Ararat,Ark,Arlington,Aroda,Arrington,Arvonia,Ashburn,Ashland,Atkins,Atlantic,Augusta Springs,Austinville,Axton,Aylett,Bacova,Banco,Bandy,Barboursville,Barhamsville,Barren Springs,Baskerville,Bassett,Bastian,Basye,Batesville,Battery Park,Bealeton,Beaumont,Beaverdam,Bedford,Bee,Belle Haven,Belspring,Ben Hur,Bena,Bent Mountain,Bentonville,Bergton,Berryville,Big Island,Big Rock,Big Stone Gap,Birchleaf,Birdsnest,Blacksburg,Blackstone,Blackwater,Blairs,Bland,Bloxom,Blue Grass,Blue Ridge,Bluefield,Bluemont,Bohannon,Boissevain,Boones Mill,Boston,Bowling Green,Boyce,Boydton,Boykins,Bracey,Branchville,Brandy Station,Breaks,Bremo Bluff,Bridgewater,Brightwood,Bristol,Bristow,Broad Run,Broadford,Broadway,Brodnax,Brooke,Brookneal,Brownsburg,Brucetown,Bruington,Buchanan,Buckingham,Buena Vista,Buffalo Junction,Bumpass,Burgess,Burke,Burkes Garden,Burkeville,Burr Hill,Callands,Callao,Callaway,Calverton,Cana,Cape Charles,Capeville,Capron,Cardinal,Caret,Carrollton,Carrsville,Carson,Cartersville,Casanova,Cascade,Castleton,Castlewood,Catawba,Catharpin,Catlett,Cedar Bluff,Center Cross,Centreville,Ceres,Champlain,Chantilly,Charles City,Charlotte Court House,Charlottesville,Chase City,Chatham,Cheriton,Chesapeake,Chester Gap,Chester,Chesterfield,Chilhowie,Chincoteague Island,Christchurch,Christiansburg,Church View,Churchville,Claremont,Clarksville,Claudville,Clear Brook,Cleveland,Clifford,Clifton Forge,Clifton,Clinchco,Clintwood,Clover,Cloverdale,Cluster Springs,Cobbs Creek,Coeburn,Coleman Falls,Coles Point,Collinsville,Colonial Beach,Colonial Heights,Columbia,Concord,Copper Hill,Corbin,Courtland,Covesville,Covington,Craddockville,Craigsville,Crewe,Criders,Crimora,Cripple Creek,Critz,Crockett,Cross Junction,Crozet,Crozier,Crystal Hill,Cullen,Culpeper,Cumberland,Dahlgren,Daleville,Damascus,Dante,Danville,Davenport,Davis Wharf,Dayton,Deerfield,Delaplane,Deltaville,Dendron,DeWitt,Diggs,Dillwyn,Dinwiddie,Disputanta,Doe Hill,Dogue,Dolphin,Doran,Doswell,Drakes Branch,Draper,Drewryville,Dry Fork,Dryden,Dublin,Duffield,Dugspur,Dumfries,Dundas,Dungannon,Dunn Loring,Dunnsville,Dutton,Dyke,Eagle Rock,Earlysville,East Stone Gap,Eastville,Ebony,Edinburg,Edwardsville,Eggleston,Elberon,Elk Creek,Elkton,Elkwood,Elliston,Emory,Emporia,Esmont,Etlan,Evergreen,Evington,Ewing,Exmore,Faber,Fairfax Station,Fairfax,Fairfield,Falls Church,Falls Mills,Fancy Gap,Farmville,Farnham,Ferrum,Fieldale,Fincastle,Fishersville,Flint Hill,Floyd,Ford,Forest,Fork Union,Fort Belvoir,Fort Blackmore,Fort Defiance,Fort Eustis,Fort Lee,Fort Mitchell,Foster,Franklin,Franktown,Fredericksburg,Free Union,Freeman,Fries,Front Royal,Fulks Run,Gainesville,Galax,Garrisonville,Gasburg,Gate City,Glade Spring,Gladstone,Gladys,Glasgow,Glen Allen,Glen Lyn,Glen Wilton,Gloucester Point,Gloucester,Goldvein,Goochland,Goode,Goodview,Gordonsville,Gore,Goshen,Great Falls,Green Bay,Greenbackville,Greenbush,Greenville,Greenway,Greenwood,Gretna,Grimstead,Grottoes,Grundy,Gum Spring,Gwynn,Hacksneck,Hadensville,Hague,Halifax,Hallieford,Hallwood,Hamilton,Hampden Sydney,Hampton,Hanover,Harborton,Hardy,Hardyville,Harrisonburg,Hartfield,Hartwood,Hayes,Haymarket,Haynesville,Haysi,Haywood,Heathsville,Henrico,Henry,Herndon,Hillsville,Hiltons,Hinton,Hiwassee,Honaker,Hood,Hopewell,Horntown,Horsepen,Hot Springs,Howardsville,Huddleston,Hudgins,Hume,Huntly,Hurley,Hurt,Hustle,Independence,Indian Valley,Iron Gate,Irvington,Isle of Wight,Ivanhoe,Ivor,Ivy,Jamaica,Jamestown,Jamesville,Jarratt,Java,Jeffersonton,Jersey,Jetersville,Jewell Ridge,Jonesville,Keeling,Keen Mountain,Keene,Keezletown,Keller,Kenbridge,Kents Store,Keokee,Keswick,Keysville,Kilmarnock,King and Queen Court House,King George,King William,Kinsale,La Crosse,Lacey Spring,Lackey,Ladysmith,Lambsburg,Lancaster,Laneview,Lanexa,Laurel Fork,Lawrenceville,Lebanon,Leesburg,Leon,Lexington,Lightfoot,Lignum,Lincoln,Linden,Linville,Little Plymouth,Lively,Locust Dale,Locust Grove,Locust Hill,Locustville,Long Island,Loretto,Lorton,Lottsburg,Louisa,Lovettsville,Lovingston,Low Moor,Lowry,Lunenburg,Luray,Lynch Station,Lynchburg,Lyndhurst,Machipongo,Madison Heights,Madison,Maidens,Manassas,Mannboro,Manquin,Mappsville,Marion,Marionville,Markham,Marshall,Martinsville,Maryus,Mascot,Mathews,Mattaponi,Maurertown,Mavisdale,Max Meadows,Maxie,Meadows of Dan,Meadowview,Mechanicsville,Meherrin,Melfa,Mendota,Meredithville,Merrifield,Merry Point,Middlebrook,Middleburg,Middletown,Midland,Midlothian,Milford,Millboro,Millers Tavern,Millwood,Mineral,Mint Spring,Mitchells,Modest Town,Mollusk,Moneta,Monroe,Montebello,Monterey,Montpelier Station,Montpelier,Montross,Montvale,Moon,Morattico,Moseley,Mount Crawford,Mount Holly,Mount Jackson,Mount Sidney,Mount Solon,Mount Vernon,Mouth of Wilson,Mustoe,Narrows,Naruna,Nassawadox,Nathalie,Natural Bridge Station,Natural Bridge,Nellysford,Nelson,Nelsonia,New Canton,New Castle,New Church,New Hope,New Kent,New Market,New Point,New River,Newbern,Newington,Newport News,Newport,Newsoms,Newtown,Nickelsville,Ninde,Nokesville,Nora,Norfolk,Norge,North Garden,North Tazewell,Norton,Norwood,Nuttsville,Oak Hall,Oakpark,Oakton,Oakwood,Occoquan,Oilville,Oldhams,Onancock,Onemo,Onley,Ophelia,Orange,Ordinary,Oriskany,Orkney Springs,Orlean,Oyster,Paeonian Springs,Paint Bank,Painter,Palmyra,Pamplin,Paris,Parksley,Parrott,Partlow,Patrick Springs,Pearisburg,Pembroke,Penhook,Penn Laird,Pennington Gap,Petersburg,Phenix,Philomont,Pilot,Piney River,Pittsville,Pleasant Valley,Pocahontas,Poquoson,Port Haywood,Port Republic,Port Royal,Portsmouth,Pound,Pounding Mill,Powhatan,Pratts,Prince George,Prospect,Providence Forge,Pulaski,Pungoteague,Purcellville,Quantico,Quicksburg,Quinby,Quinque,Quinton,Radford,Radiant,Randolph,Raphine,Rapidan,Rappahannock Academy,Raven,Rawlings,Rectortown,Red Ash,Redwood,Reedville,Remington,Rescue,Reston,Reva,Rhoadesville,Rice,Rich Creek,Richardsville,Richlands,Richmond,Ridgeway,Rileyville,Riner,Ringgold,Ripplemead,Rixeyville,Roanoke,Rochelle,Rockville,Rocky Gap,Rocky Mount,Rollins Fork,Rose Hill,Rosedale,Roseland,Round Hill,Rowe,Ruby,Ruckersville,Rural Retreat,Rustburg,Ruther Glen,Ruthville,Saint Charles,Saint Paul,Salem,Saltville,Saluda,Sandston,Sandy Hook,Sandy Level,Sandy Point,Sanford,Saxe,Saxis,Schley,Schuyler,Scottsburg,Scottsville,Seaford,Sealston,Seaview,Sedley,Selma,Severn,Shacklefords,Sharps,Shawsville,Shenandoah,Shipman,Shortt Gap,Singers Glen,Skippers,Skipwith,Smithfield,Somerset,Somerville,South Boston,South Hill,Sparta,Speedwell,Spencer,Sperryville,Spotsylvania,Spout Spring,Spring Grove,Springfield,Stafford,Staffordsville,Stanardsville,Stanley,Stanleytown,Staunton,Steeles Tavern,Stephens City,Stephenson,Sterling,Stevensburg,Stevensville,Stony Creek,Strasburg,Stratford,Stuart,Stuarts Draft,Studley,Suffolk,Sugar Grove,Sumerduck,Surry,Susan,Sussex,Sutherland,Sutherlin,Sweet Briar,Swoope,Swords Creek,Syria,Tangier,Tannersville,Tappahannock,Tasley,Tazewell,Temperanceville,Thaxton,The Plains,Thornburg,Timberville,Toano,Toms Brook,Topping,Townsend,Trevilians,Triangle,Troutville,Troy,Tyro,Union Hall,Unionville,Upperville,Urbanna,Valentines,Vansant,Vernon Hill,Verona,Vesta,Vesuvius,Victoria,Vienna,Viewtown,Village,Villamont,Vinton,Virgilina,Virginia Beach,Wachapreague,Wake,Wakefield,Walkerton,Wallops Island,Wardtown,Ware Neck,Warfield,Warm Springs,Warrenton,Warsaw,Washington,Water View,Waterford,Wattsville,Waverly,Waynesboro,Weber City,Weems,West Augusta,West McLean,West Point,Weyers Cave,White Hall,White Marsh,White Plains,White Post,White Stone,Whitetop,Whitewood,Wicomico Church,Wicomico,Williamsburg,Williamsville,Willis,Willis Wharf,Wilsons,Winchester,Windsor,Wingina,Wirtz,Wise,Withams,Wolford,Wolftown,Woodberry Forest,Woodbridge,Woodford,Woodlawn,Woodstock,Woodville,Woolwine,Wylliesburg,Wytheville,Yale,Yorktown,Zacata,Zuni
Learn more about our DFS, drivers, and coverage area by visiting the links below: