TT&D Trucking was formed in 1996 by David L. Houston. The company started hauling pulpwood and tissue paper in West Alabama. In 2000, Tarrence Houston joined the organization and the company began to focus on dedicated transport. TT&D was then retitled to Sigma Logistics Inc.
In 2003, our company added refrigerated transport to our portfolio. The first dedicated contract was with Peco Foods, hauling poultry from Tuscaloosa, AL to all major ports in the South Eastern United States. With a high level of customer satisfaction, Sigma Logistics has grown to be a $7M carrier with 30 trucks covering the Midwest and Southern half of the United States. Our core customers are Royal Foodservice, Golden State Foods, Perrigo Pharmaceuticals, and Meat Commodities, Inc.
Our mission is to attract distinct customers and to provide quality service in addition to developing a strategic supply chain partnership that will enable our customers to focus on their profit driven processes and eliminate logistical concerns.
"We Treat All Customers Like They Are Our Only Customer!"
Our success is a direct reflection of the quality and drive instilled in our employees.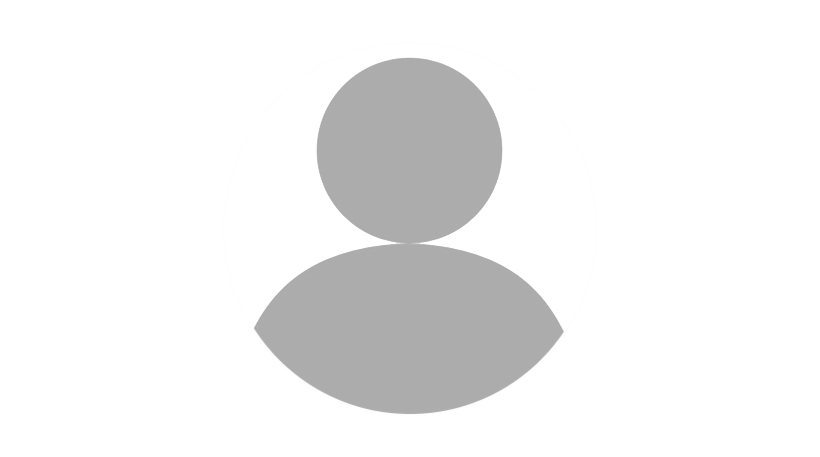 David L. Houston
With quick access to I-20, our company has been servicing customers since 1999. Our journey began with transporting dry goods throughout the southeastern region. Some of our major customers and partners during that time were:
Mannington Wood Floors
Hyde & Hyde, Inc.
L&M Transportation Services
Charlie Baucom Inc.
Steel City Transport Services
OUR MOST RECENT DEVELOPMENTS
In 2010, Sigma embarked on a journey to our newest location in Covington, Georgia. We developed our dedicated  refrigerated division to service L&M Transportation Services & Peco Foods Inc. With an on-time delivery rate of 99%, we can definitely say that we get it right the first time. 
From the mechanics to the CEO, our staff has extensive experience in the transportation, distribution and logistics consulting fields.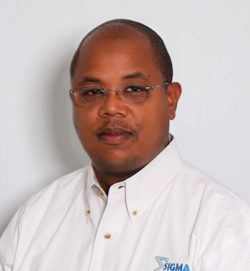 Tarrence T. Houston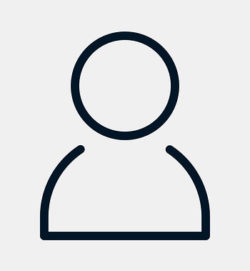 Tasandra Washington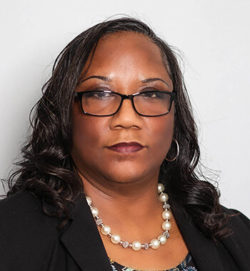 Toni Shaw
THE SECRET TO OUR SUCCESS
Sigma Logistics focuses on three key attributes that drives customer satisfaction.
1. People 
We hire and retain the best drivers in the industry. Yes, good drivers are safety conscious and punctual. However, the best drivers also understand and value the customer. They understand the mechanics of the equipment and proactively communicate to our service techs to help eliminate down time. 
We hire and retain the best account managers in the industry. Most trucking companies hire dispatchers to pass along information to their drivers. Sigma takes the role a few steps forward. We hire individuals that have a proven success history in customer service and can master the technical aspects of freight management.
Sigma's leaders have extensive knowledge of large scale distribution center management, transportation management, vehicle maintenance, lean process improvement, temperature control, and data management.
2. Processes
Sigma Logistics hired a software developer to engineer a world class TMS & WMS system that communicates in real time with our assets. Our system has:
Satellite Tracking
Geocoding
Automated Arrival and Departure
EDI Communication
FMCSA Certified E-Logs
Our state of the art software has the ability to automate with any platform our customers run.
3. Equipment
Sigma does not have any OTR equipment older than 2014. Our trucks have the latest technology and the support of an extensive network of dealerships to minimize downtime. All of our trailers are food grade and CARB Certified. We inspect and wash out our trailers weekly to ensure they meet our customer's sanitary requirements.
Globally known for our ability to handle every last detail of our customers' particular logistics and forwarding needs, Sigma Logistics's Special Services team takes care of all your logistics. Our Freezer Services include: Blast Freezing, Tempering, Packaging, Labeling, Cross Dock, Rail Service, and Import/Export service.
For Storage/3PL Management (Dry/Refrigerated), we have 100,000 sq.ft. of refrigerated space (10,000 pallet positions) that will be available in July of 2021. This freezer is part of a partnership with PWCOLD (Port of Wilmington Cold Storage).
Expedited Team Service
Truck Load Transportation (Dry/Refrigerated)
Refrigerated LTL Service
Trailer Rentals
Logistics Services/Brokerage (Customer Approval ONLY)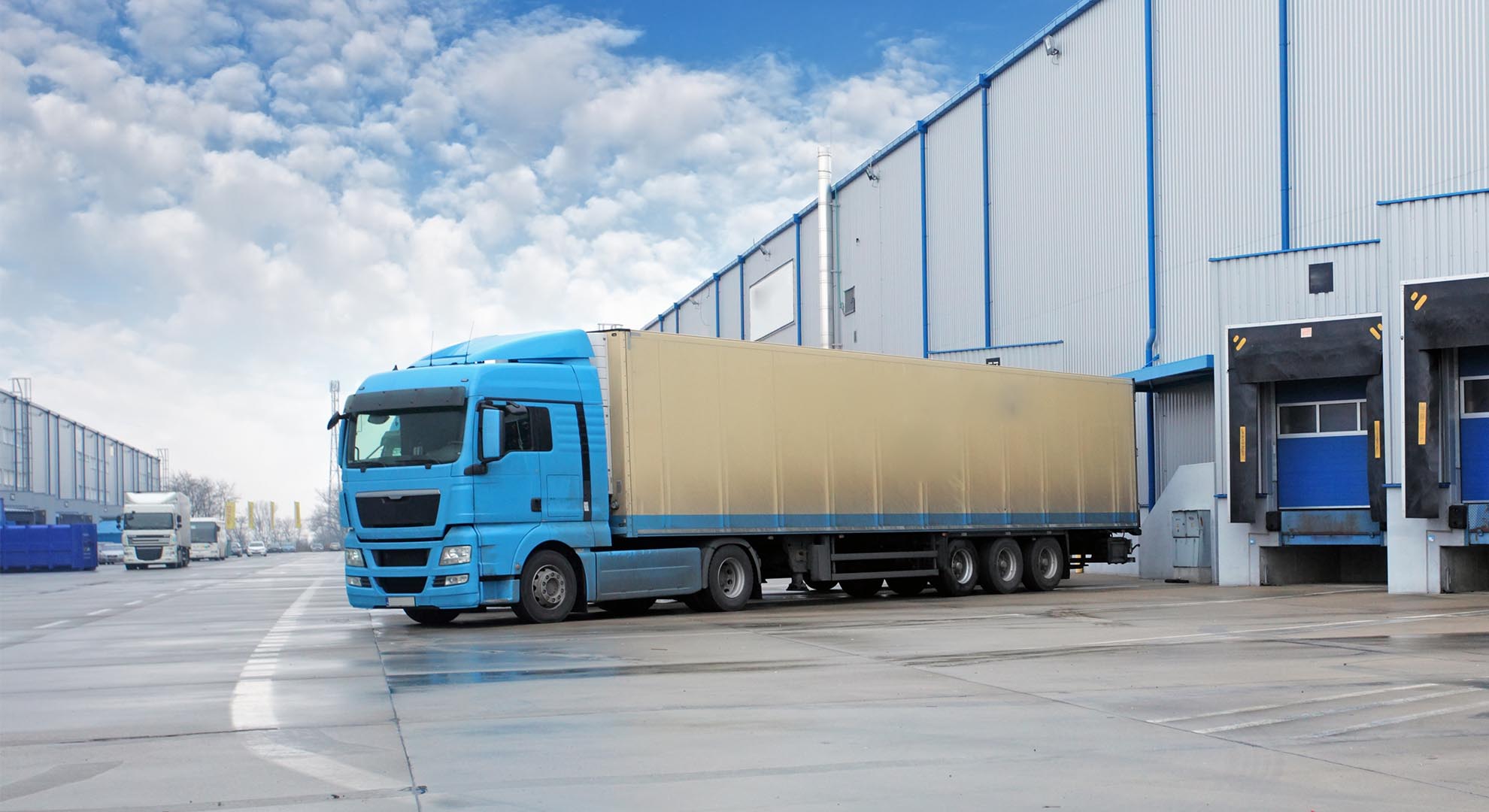 DEDICATED FLEET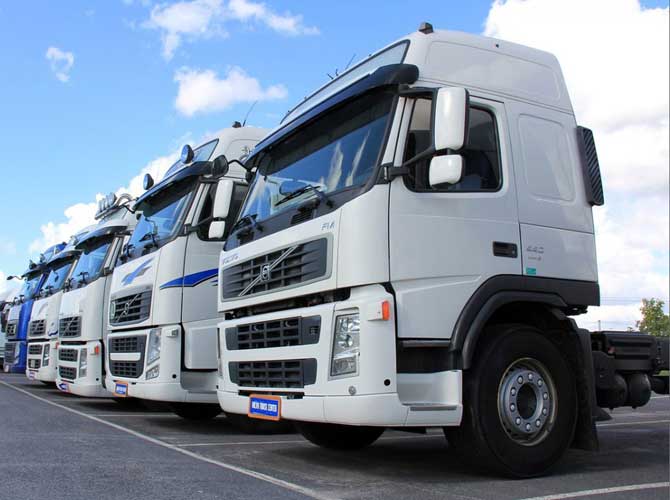 DRY GOODS WAREHOUSING
Providing first class logistics services all across the nation.
We work with you to design custom solutions that add value to your business
The Best Logistics Service Provider
We are a flexible and dedicated Logistics Service Partner. We work with you to design custom solutions that add value to your business. Our company differs by offering competitive and reasonable rates to the market that enables us to still perform our premium services. We compete in such a way that long term views are seen while threats are considered, making it a win-win scenario for our clients and customers.