Home – Delaware – Top-Rated Bear, DE Cold Storage Transportation
Top-Rated Bear, DE Cold Storage Transportation
---
When you need cold storage transportation for your business, trust Sigma Logistics. Our Bear, DE cold storage transportation services include a team of qualified individuals and drivers who will handle your products with care. We are the best cold storage transportation company serving Bear, DE, and we are ready to take on all of your cold storage transportation needs. We also offer cold storage options for on-site storage to provide your products with the temperature-controlled environment required before transporting them to your customers.
---
Understanding Cold Chain Transportation Logistics
An essential aspect of understanding the need for cold storage transportation is knowing that it is one component of the cold chain, or chill chain, logistics for temperature-sensitive products. Such products include bio-pharmaceuticals, beverages, and food. The cold chain starts with procuring the product and includes transporting, storing, and delivering the products to the customer in good condition. Temperature-sensitive products require a specific, consistent temperature throughout the entire supply chain, from start to finish. In either direction, a sway in the temperature can negatively impact the product and lead to disaster, especially with consumables.
Sigma Logistics works to control the temperature of your products throughout the entire transportation process using cold storage transport. This includes the proper packaging, transportation equipment, choosing the correct routes, and timing the delivery to ensure temperature consistency throughout the process. We use data-driven insight to deliver your temperature-sensitive products to the end-user in excellent condition.
.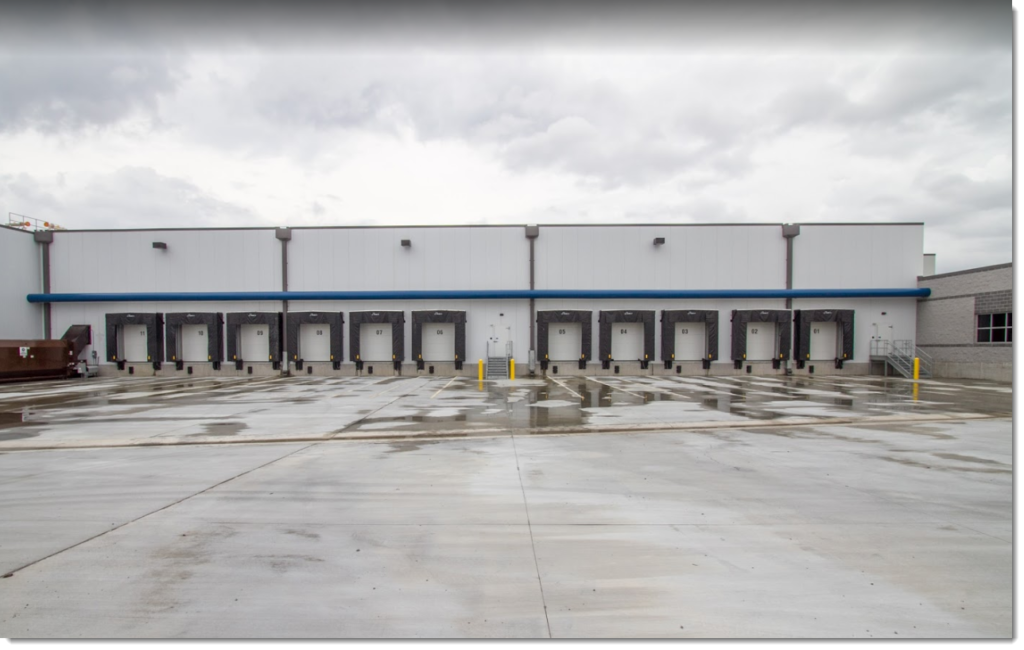 How Bear, DE Cold Storage Distribution Works:

First, Sigma Logistics will consult with you about your cold storage transportation needs in Bear, DE. You will direct us on how you want your goods to be handled, including the temperature and organization of the space. You will direct us in your preferred packaging and shipping processes, where we will follow your lead and use your instructions as a guide when we handle your materials. Sigma Logistics will keep your goods preserved at a consistent temperature, and our drivers will deliver your orders to your clients and facilities in a timely manner.
We serve retailers and food service providers across the United States with the most trusted cold storage solutions available today. You can trust our team to handle your cold storage transportation needs in Bear, DE with our state-of-the-art equipment. Our people, processes, and equipment are the secrets to our success. Save time and money by using Sigma Logistics to effectively manage your cold storage.
#1 Cold Storage Trucking Company Serving Bear, DE
Sigma Logistics is here for all of your Bear, DE cold storage transportation needs. Our dedicated drivers and management team can handle your cold storage needs year-round. We can help your business stay well-stocked on supplies and perform timely deliveries to your customers. We'll keep track of orders and make sure you stay up-to-date on your cold storage transportation deliveries and stock.
Sigma Logistics has the team and equipment needed to grow with your business. As your needs change, so will our cold storage transportation plan for you. Our flexible programs mean that you never have to worry about your business becoming overwhelmed with growing pains. Our cold storage transportation for Bear, DE is perfect for companies of all sizes.

Sigma Delivers!
As part of our cold storage service plans, Sigma Logistics includes our Dedicated Fleet Services (DFS) for all of your cold storage transport needs. Our qualified drivers are readily available to transport your cold storage to your customers and/or facilities. We provide DFS to these states:
| | | | |
| --- | --- | --- | --- |
| New Mexico | Oklahoma | Wisconsin | Michigan |
| Texas | Arizona | California | Nevada |
| Utah | Missouri | Illinois | Indiana |
| Ohio | West Virginia | Virginia | Kentucky |
| Washington, D.C. | Maryland | Delaware | Georgia |
| North Carolina | South Carolina | Florida | Alabama |
| Mississippi | Tennessee | Louisiana | Arkansas |
Learn more about our DFS, drivers, and coverage area by visiting the links below:
As part of our Dedicated Fleet Services, we also offer 24/7 roadside assistance. This can come in handy for unforeseen emergencies that can arise while your products are in transit. Learn more about our DFS plans and parts discounts by contacting us today!
Bear, DE Quality Cold Storage Logistics and 3PL Management Solutions
Sigma Logistics is here to act as an extension of your business with our cold storage and third-party logistics (3PL) management solutions for Bear, DE. We'll handle the logistics that come with cold storage transportation, effectively saving you time and money. We'll grow as your business does and adjust your custom cold storage transportation plan to avoid any growing pains. Our team will consult with you throughout the course of your contract and will offer insights into cold storage options and transportation solutions that will suit your budget and business needs.
Bear, DE Cold Storage Shipping Solutions
Sigma Logistics has a dedicated team of warehousing technicians and professional drivers for all of your Bear, DE cold storage transportation needs. We can perform on-demand services, scheduled route work, and next-day refrigerated LTL services. Our fleet has a track record of timely deliveries with little-to-no interruptions. At Sigma Logistics, we pride ourselves on our quality cold storage transportation. We want to give our clients a memorable and consistent experience when choosing us as their cold storage management provider. We strive to go above and beyond our client expectations with each service call and cold storage program.
We only use the latest technology when it comes to our cold storage options and truck fleet. Sigma Logistics prides itself on quality, and we are constantly monitoring the industry for the latest Bear, DE cold storage solutions. You won't find this level of dedication in just any cold storage provider. Choose Sigma Logistics for your company's cold storage warehousing, management, transportation, and more. Our team is here to help your business grow and s\\ucceed.
Get started with one of our custom cold transportation or storage plans today! Our team will consult with you on the best options for the size of your business and your industry. Call us now to learn more, or contact us today via our secure form.
Frequently Asked Questions About Bear, DE Cold Storage Transportation
Is cold storage transportation cost-effective for my Bear, DE business?
Hiring a Bear, DE cold storage transportation service is cost-effective, even if your business is still relatively small. At Sigma Logistics, we can help your company grow with our cold storage services. Our truck fleet can transport your items in a timely manner, and our team can help you package, ship, and track your orders. Instead of sourcing out these services to multiple places, everything is concentrated in one company, saving you time and money. Sigma Logistics can act as an extension of your team and help your business grow while performing timely deliveries and keeping your cold storage items safe.
Are there disadvantages to cold storage in Bear, DE?
There are a few hiccups in the cold storage transportation industry, but luckily, Sigma Logistics is working to resolve these issues. Accommodating different shelf lives and temperature ranges, plus complying with food and safety regulations, are all problems that many businesses face when looking for a Bear, DE cold storage transportation service. Sigma Logistics works closely with our clients to ensure that our cold storage transportation checks all the right boxes and more. When you work with us, you can rest easy knowing that your items are in the right hands.
How cold are your Bear, DE cold storage freezers?
Sigma Logistics can adjust our Bear, DE cold storage transportation freezers based on what products you need to store. We can comply with your state regulations regarding your cold storage transportation temperature. Our refrigerated spaces can be set up to 40°F, and our freezers can be set down to 0°F. Get in touch with a team member today to learn more about our flexible cold storage.
What materials are OK for Bear, DE cold storage transportation?
Despite what you might think, cold storage transportation is used for more than just food. There are plenty of temperature-sensitive items best preserved using cold storage transportation for delivery. Products that are typically suited for cold storage include:
| | | | |
| --- | --- | --- | --- |
| Candles | Camera Film | Artwork | Plants |
| Lipstick | Cologne | Medicine | Seeds |
How do you calculate the cost of Bear, DE cold storage transportation?
Many factors go into calculating the cost of cold storage. The number of products you regularly ship, the distance the products are being shipped, any security measures you want to be implemented, and many more factors will all affect the final cost of your cold storage transportation.
Sigma Logistics will consult with you about all of these things when we meet to find a cold storage transportation program that fits your needs and budget. We are always upfront about our prices, so you don't have to worry about any surprise costs when you get your first invoice. Sigma Logistics is here to answer all of your questions about the cost of your Bear, DE cold storage transportation. Contact us today to get started!
Different Types of Bear, DE Cold Storage Distribution Options
To better suit the unique needs of our clients, Sigma Logistics has developed a variety of cold storage options to help you control the temperature during storage at your facilities prior to us transporting the goods to your customers. We can also accommodate your Bear, DE cold storage for your business. Get in touch with a team member at 678-729-9949 to learn more about our cold storage options.
Offering Bear, DE Refrigerated Containers for Transportation
This cold storage option is ideal for startups and small businesses. Bear, DE refrigerated containers can effectively store temperature-sensitive items in small quantities. This is cost-effective for companies who require cold storage but don't need a lot of stock. At Sigma Logistics, our Bear, DE refrigerated containers have mobile capabilities. This gives you an added layer of flexibility and convenience when handling and/or moving your company's cold storage.
From Cold Rooms to Our Cold Trucks
These are a step above refrigerated containers, blast freezers, and chillers. Cold rooms and truck containers offer a larger space for dry and refrigerated storage. This is an excellent option for startups or small businesses seeing continuous growth at a low rate. Cold Rooms offer a spacious area that is temperature-controlled where you can safely contain your cold storage products.
Cold Storage Transportation for Bear, DE Medical Facilities
For medical facilities, Sigma Logistics offers pharmaceutical-grade cold storage truck options. These units feature unique properties that contain safe conditions for biopharmaceuticals, blood, vaccines, and other critical medical items. Sigma Logistics has state-of-the-art cold storage equipment for Bear, DE medical facilities. These units will keep your vital materials well-preserved and ready for use.
Contact Sigma Logistics Today
For more information on cold storage transportation, reach out to the knowledgeable team at Sigma Logistics. We'd be happy to answer any questions you may have or get you set up with a cold storage option or cold storage transportation solution to fit your business needs. The cold chain is more than just getting your products from point A to point B, and Sigma Logistics understands the importance of maintaining a temperature-controlled environment to provide your customers with a quality product upon delivery.